Just a heads up on some TV interviews to take place next week. According to Maks' management, he will be on Access Hollywood on Monday.
Then according to ABC Media Cameron Matheson will be going into rehearsals to see how the couples are fairing. This segment will be shown on Tuesday on Good Morning America.
On Wednesday, Karina Smirnoff will be a guest on The View.
Lots on tap next week as the show gets closer to it's premiere date on March 19th! So be ready!!
If you know of anymore television interviews to take place, be sure to let us know in the comments sections of this post and we'll be sure to add them. Thanks All!! xx ;)
The first official Dancing With The Stars cast rehearsal photos have been released. Pictured above is Peta, Donald, Maks, and Melissa. You can view more pics of Anna, Jack, Kym, ,Jaleel, Tony, and Martina in a fun gallery at the official site here. There is some serious dancing going on by the looks of them. I'm impressed.
ADDING: Mark Ballas flew to Europe to meet his partner Katherine Jenkins. They have officially started their first rehearsals. Below is a picture she tweeted at her twitter account with the quote, "So this is really happening then…!!" lol So cute!
Dancing With The Stars judge Carrie Ann Inaba describes her excitement for the new cast at USA Today. She's worked with Gladys Knight before and is excited to judge her. She's really excited to see Jaleel White dance as well, but, she intends on staying neutral. More in a take below….
The DWTS judge and Knight have met previously. "I worked with her once before on a small show called American Juniors," Inaba says. " And I choreographed with her before so it will be interesting to sit on this side of the table. On the other show, she was the judge and I was the choreographer."

Who else is Inaba looking forward to seeing? Well, everyone really. But "I'm very excited about Urkel (Jaleel White). I watched the cast announcement with the rest of America — from home — and the way he came out on stage: I just thought 'Wow, this man has great stage presence.' And he's very confident so I'm looking forward to that. I'm also looking forward to seeing Maria Menounos and Sherri Shepherd who's wanted to be on the show for so long and has talked openly about it. And I'm very happy she's finally on our show."

But just because she is excited about participants, viewers shouldn't think Inaba is going to play favorites. "Before the season, I try not to do any research on anybody because I think it's better as judges for us to remain as neutral as possible which is difficult to do these days with the media the way it is. … I try to stay neutral and once I hear the names, I try not to really think about it," she tells USA TODAY. "People come up to me on the street all the time and want to engage with me and tell me their thoughts and I try not to listen because I don't want to go in with any sort of notion on who's going to be good or who's not going to be good. Everyone is pretty much on fair playing ground until they hit the dance floor, and I see for myself."
Also, Carrie Anne has been doing a lot of promotions lately for Pet Adoptions and animal rescue. This is a cool segment she did for Access Hollywood.
Peoplepets.com has a cool article up as well. Below is a quote and one of the pictures. Be sure to read and see more at the link. So sweet….
Working with networks of animal rescuers has "made the biggest difference in my life," Inaba says. "I go to bed crying sometimes, because you can't save them all, but it's also so uplifting because you can go to bed knowing you did something. We try, and I feel good about that."
So, would you believe the odds makers in Las Vegas are already wagering on who will win Dancing With The Stars Season 14? Below is how the stars stack up from first to last place according to Vegas Odds On. Notice currently how they have William Levy in first place….and this is without even seeing him dance yet. As you can see, they have Martina in last place which I think is a mistake knowing how fierce she can be on a competitive level?
William Levy 4/1
Jaleel White 5/1
Donald Driver 5/1
Maria Menounos 11/2
Gladys Knight 15/2
Roshon Fegan 17/2
Katherine Jenkins 10/1
Sherri Shepherd 12/1
Melissa Gilbert 12/1
Jack Wagner 15/1
Gavin DeGraw 18/1
Martina Navratilova 20/1
The NY Daily has written up a good article on this subject. Check out the predictions from American Line and Wynn Las Vegas. I can understand William Levy to win, but Sherri Shepherd? 8O
"Last season, we correctly predicted J.R. Martinez as the favorite and eventual winner," America's Line President Ben Eckstein told the Daily News.

"This season, we're gonna try another Latin star, William Levy. Known as the 'Cuban Brad Pitt,' Levy is gorgeous, he has a 'special' relationship with Jennifer Lopez, and with J-Lo as a mentor — remember she wa a former Fly Girl — how can he possibly lose?"

Easily, according to Wynn Las Vegas' oddsmaker, the mirror ball trophy belongs to "The View" co-host Sherri Shepherd, a 5-1 favorite in their book.
Let's get Heidi's and Courtney's thoughts on this and be sure to let us know what you think too in the comments section:
Courtney: No joke – I actually LOL'd at these preliminary odds :-) Why? Because these oddsmakers seem to be playing into a few stereotypes that likely aren't going to be true of this season's cast.  Their biggest mistake: assuming that William will be the 2nd coming of Gilles.  As I was discussing with someone yesterday, Gilles was a total fluke – a good-looking relative unknown who ended up having quite a bit of natural dance skill.  While I don't think William will be terrible, I also don't think they should expect lightening to strike twice for Cheryl – she's a great teacher, but she also just got incredibly lucky with Gilles.  I think they may be overestimating Gladys – she is a legend, yes, but she's also the oldest competitor this season, and she isn't going to get by on votes alone – at least not in the long run.  I think they're overestimating Katherine as well – she may be young and a pretty good dancer, but it ain't gonna mean squat if she doesn't have any stateside voters behind her.  I think they're probably underestimating Roshon, who I expect to be the best dancer this season in terms of technique; I also think they're underestimating Melissa & Sherri, who will likely have a good part of the viewing audience rooting for them.  But to give you guys some perspective, here are the preliminary odds from season 13 & season 12 – and they're even more laughable in retrospect.  They initally had Kendra winning season 12 – she ended up placing 6th, and they had eventual winner Hines in 4th place.  For season 13, it was even wackier – they predicted Elisabetta to win (she got sent home the 2nd week) and had JR way down in 9th place! They also had Carson, Kristin, & Chynna in 2nd, 3rd, & 4th place, respectively – so in short, they were wayyyyy off :-) Which is why I'm just kinda smiling & nodding with these odds…because I highly doubt they're gonna hold up in the long run.
Heidi: There is another odds making site out there that has Maria at nearly even money to win. So there you go.  These guys will make adjustments every single week until it appears they get it right…in week 10.  Last season was just absolutely ridiculous.  They had Ricki being the 3rd or 4th person eliminated.  Of course, if Sherri has been practicing with Val for months, then she really could win. :-)  This is wacky – they should pay US to determine the real odds. This site gives it to Martina, with Maria being in second place and Katherine at 25 to 1, William at 10 to 1.  This site has William at 25 to 1, Martina at 18 to 1, Maria at 3 to 1 and Gladys for the win. Oookay. As you can see, they don't really take into account judges scores, professional partner – anything other than their own personal stereotypes.  I don't think they watch the show. :-) Or consider the DWTS demographic when it comes to voting.  It's rather important, as we all know.
For those wondering, the cast promo shoot for Dancing With The Stars is now in process. This afternoon, Sherri Shepherd posted a picture at her twitter account of her and Tristan MacManus hanging out behind the scenes (pictured above). I always love these teasers since we might see what they are wearing or trying on, etc.? :D In the meantime, here is a teaser tweet from Cheryl which makes me wonder on the costumes we'll see and if there will be any repeats? One thing is for sure! If there are any repeats, Courtney will know as she seems to have a photographic memory.
Getting glam and ready to shoot promos for DWTS. Can't believe I am going on my 13th season. It's been an amazing ride!
And here is Courtney with her thoughts too….
Courtney: Sounds like they're right on schedule for the photo shoot – I would expect to see the official cast pictures released late tomorrow or sometime Friday.  Should be interesting to see how many Randall costumes vs. costumes from last season we see dittoed.  I would put money on Sherri wearing one of Niecy's old costumes, though ;-)
Vogue: If we get more pics of the celebs and pros with some more 'behind the scenes' shots, we'll post them below.
Ok, here is more. Thanks to Kat Tales TV, below is Sherri in what looks like her promo shoot dress?
I don't know about you, but, I always love when they allow the paparazzi into the rehearsal studio parking lot!! Thanks to PopTvDotCom and Kat Tales TV for always being on the ball in getting scoops like these….
More at the link below…
After the Dancing With The Stars Cast Announcement today, Access Hollywood's Tim Vincent interviewed the dance couples…
First up are Maks and Melissa!! Melissa likes that the two of them might be a "fiery" combination. Melissa said their first rehearsal was fiery…but, in a good way. She needs to learn to let him "teach". Maks reminds her he is the "President" in the boardroom. They talk of her physical challenges, but, Maks says he doesn't think there will be any issues. Her big family will be there to support her. Kirstie and Marley convinced her to dance. Kirstie told her to "hold on to her crucifix. It's going to be bumpy ride." LOL!
Sherri and Val are looking forward to "shimmying" which they've already to started to practice (Heidi and Court, I'm not saying anything, are you? lol). Sherri plans to "step up her game" to win this competition. She needs Barbara Walters and President Clinton to support her. She loves to "turn", but, she doesn't turn like she use to. Val wants to set the bar high and Sherri says why? She plans to travel back and forth from coast to coast to still do The View.
Anna says Jack is "determined" and "musical". Jack says they have a "chemistry". He likes to Cha Cha Cha and loves the Cuban heels. He has 6 pair. They worked on frame and posture first and then the music came. Jack says his biggest competition will be himself and he's going to continue working. He loves the idea of challenging himself by doing the show and feels blessed. (I like this Guy!)
Pure Dancing with the Stars Sponsors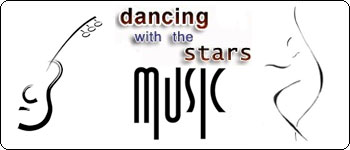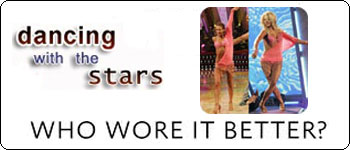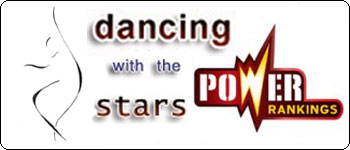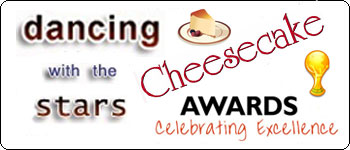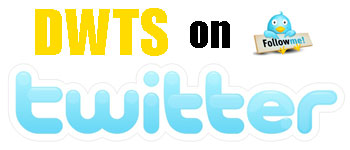 Top Posts & Pages

Calendar

Recent Posts
Pure Dancing with the Stars

Recent Comments

Categories

TV Links