And it is a goodie! Enjoy!!!
Some rehearsal footage of some of the cast members from Dancing With The Stars Season 14 has been released. I can't embed the links, but, you can see Derek and Maria, Peta and Donald, Tony and Martina, Melissa and Maks, Jaleel and Kym, Roshon and Chelsie, Karina and Gavin, and Val and Sherri at MSN here. They are all looking so good so far. Impressive!! What do you think?
Thanks to PureDWTS reader @Elmari for the heads up on this link!!
Have any of you seen this new Dancing With The Stars commercial yet? If not, here ya go!! Thanks to Yaboyrost You Tube for uploading this and just in time to get us pumped that much further! 🙂
Also, don't miss visiting On The Red Carpet in their "Dancing With The Stars section today. They've posted seperate and longer "raw" videos of each couple dancing for the promos. Too fun and they are all so good in my opinion! At first, I had my small doubts on Gavin after seeing him dance a little in the official promo video, but, watching a longer take, he doesn't look that bad?!!! Hmmm…. Thanks to @DWTSMaksimFans at twitter for the heads up.
Lastly, below is Gavin and Karina, Jack and Anna, and Maria and Derek in a 'sit down' talking about dancing and the show during the promos.
Are we ready yet? 🙂
Who does Sherri think will be her biggest competition? She's "gunnin'" for Gladys Knight and says "someone is going to be on the next midnight train to Georgia" and it's not going to be her. She has some choice words to say on Chelsie and Roshon as well. LOL!!
Good Morning America's Cameron Mathison interviews the couples behind the scenes to see if he could find out more on the cast. More below and here. This is good!!! 🙂
The official Dancing With The Stars title photos have been released. See below thanks to TV Overmind. Be sure to see the link because there is a cool write up on each of them!! If you'd like to see individual shots of each of the celebs and the pros, see Getty Images for a complete gallery. Note too that they aren't complete being Mark Ballas, Katherine Jenkins, Cheryl Burke, and William Levy have just met up and started rehearsing. Hopefully, we'll get photos on them soon. So, which photos are your favorites? What a beautiful cast…so diverse and full of charm, pizazz, personality, and chemistry not to mention some additional true legendary figures.
This is sooo sooo COOL! I'm going to let this video say it all, ok? Enjoy from ET Online (if the video below doesn't work for you, see the link)!!!!
ADDING: Go HERE to see some interviews from the Dress Rehearsals. Keep watching the link because they may add more soon!!
Just a heads up on some TV interviews to take place next week. According to Maks' management, he will be on Access Hollywood on Monday.
Then according to ABC Media Cameron Matheson will be going into rehearsals to see how the couples are fairing. This segment will be shown on Tuesday on Good Morning America.
On Wednesday, Karina Smirnoff will be a guest on The View.
Lots on tap next week as the show gets closer to it's premiere date on March 19th! So be ready!!
If you know of anymore television interviews to take place, be sure to let us know in the comments sections of this post and we'll be sure to add them. Thanks All!! xx 😉
The first official Dancing With The Stars cast rehearsal photos have been released. Pictured above is Peta, Donald, Maks, and Melissa. You can view more pics of Anna, Jack, Kym, ,Jaleel, Tony, and Martina in a fun gallery at the official site here. There is some serious dancing going on by the looks of them. I'm impressed.
ADDING: Mark Ballas flew to Europe to meet his partner Katherine Jenkins. They have officially started their first rehearsals. Below is a picture she tweeted at her twitter account with the quote, "So this is really happening then…!!" lol So cute!
Dancing With The Stars judge Carrie Ann Inaba describes her excitement for the new cast at USA Today. She's worked with Gladys Knight before and is excited to judge her. She's really excited to see Jaleel White dance as well, but, she intends on staying neutral. More in a take below….
The DWTS judge and Knight have met previously. "I worked with her once before on a small show called American Juniors," Inaba says. " And I choreographed with her before so it will be interesting to sit on this side of the table. On the other show, she was the judge and I was the choreographer."

Who else is Inaba looking forward to seeing? Well, everyone really. But "I'm very excited about Urkel (Jaleel White). I watched the cast announcement with the rest of America — from home — and the way he came out on stage: I just thought 'Wow, this man has great stage presence.' And he's very confident so I'm looking forward to that. I'm also looking forward to seeing Maria Menounos and Sherri Shepherd who's wanted to be on the show for so long and has talked openly about it. And I'm very happy she's finally on our show."

But just because she is excited about participants, viewers shouldn't think Inaba is going to play favorites. "Before the season, I try not to do any research on anybody because I think it's better as judges for us to remain as neutral as possible which is difficult to do these days with the media the way it is. … I try to stay neutral and once I hear the names, I try not to really think about it," she tells USA TODAY. "People come up to me on the street all the time and want to engage with me and tell me their thoughts and I try not to listen because I don't want to go in with any sort of notion on who's going to be good or who's not going to be good. Everyone is pretty much on fair playing ground until they hit the dance floor, and I see for myself."
Also, Carrie Anne has been doing a lot of promotions lately for Pet Adoptions and animal rescue. This is a cool segment she did for Access Hollywood.
Peoplepets.com has a cool article up as well. Below is a quote and one of the pictures. Be sure to read and see more at the link. So sweet….
Working with networks of animal rescuers has "made the biggest difference in my life," Inaba says. "I go to bed crying sometimes, because you can't save them all, but it's also so uplifting because you can go to bed knowing you did something. We try, and I feel good about that."
Pure Dancing with the Stars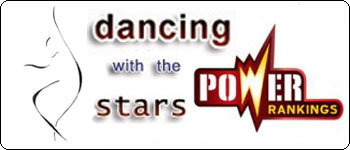 Top Posts & Pages

Calendar

January 2021
M
T
W
T
F
S
S
1
2
3
4
5
6
7
8
9
10
11
12
13
14
15
16
17
18
19
20
21
22
23
24
25
26
27
28
29
30
31

Recent Posts
Pure Dancing with the Stars

Recent Comments

Categories

TV Links